Home
QA Certification
Working towards achieving greater software quality, which is proven by our compliance to ISO 9001/2015 standard.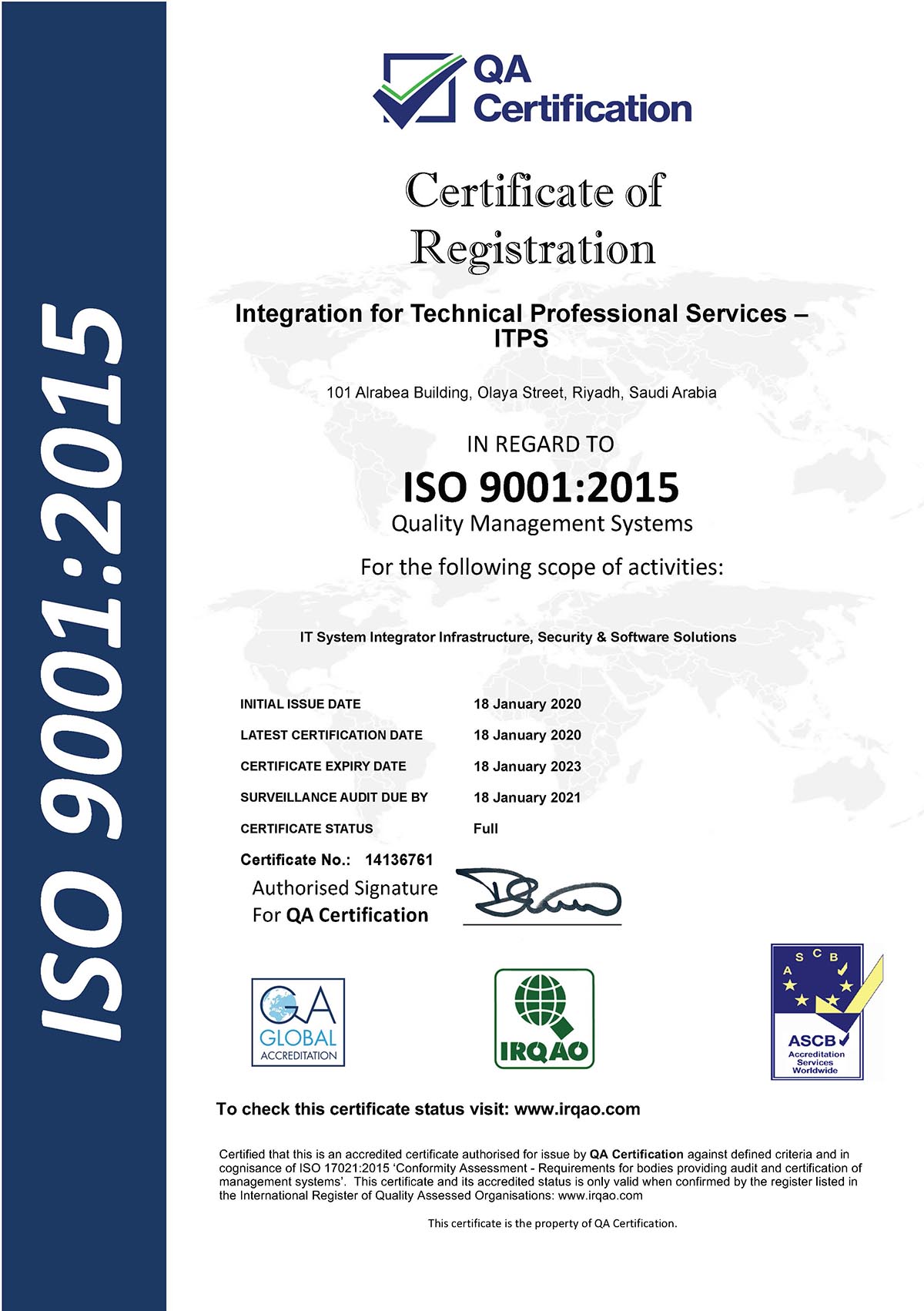 IT Infrastructure Services We Deliver
Preparing for your success,
we provide truly prominent IT solutions.
We provide a proper server sizing for customer's application needs. ITPS has highly trained certified engineers with very good experience.
Backup & Data Protection Solutions
ITPS provides fast, flexible, and reliable recovery of virtualized applications and data solutions.
ITPS has highly trained Engineers who are capable of providing efficient & high performance security solutions.
We provide a consultation in some of the IT areas through a partnership with number of PhD and MSc holders and research groups.
ITPS Provides Enterprise services in the field of software development and package solutions through a highly qualified consultants, Designers and Developers in the fields of solution architecture and analysis, UID (User Interface Design) and usability study.
ITPS deploys the most successful and professional methodologies to deliver support services to the customers.
Discover our Software Solutions
High-end Solutions to fulfill your Business Needs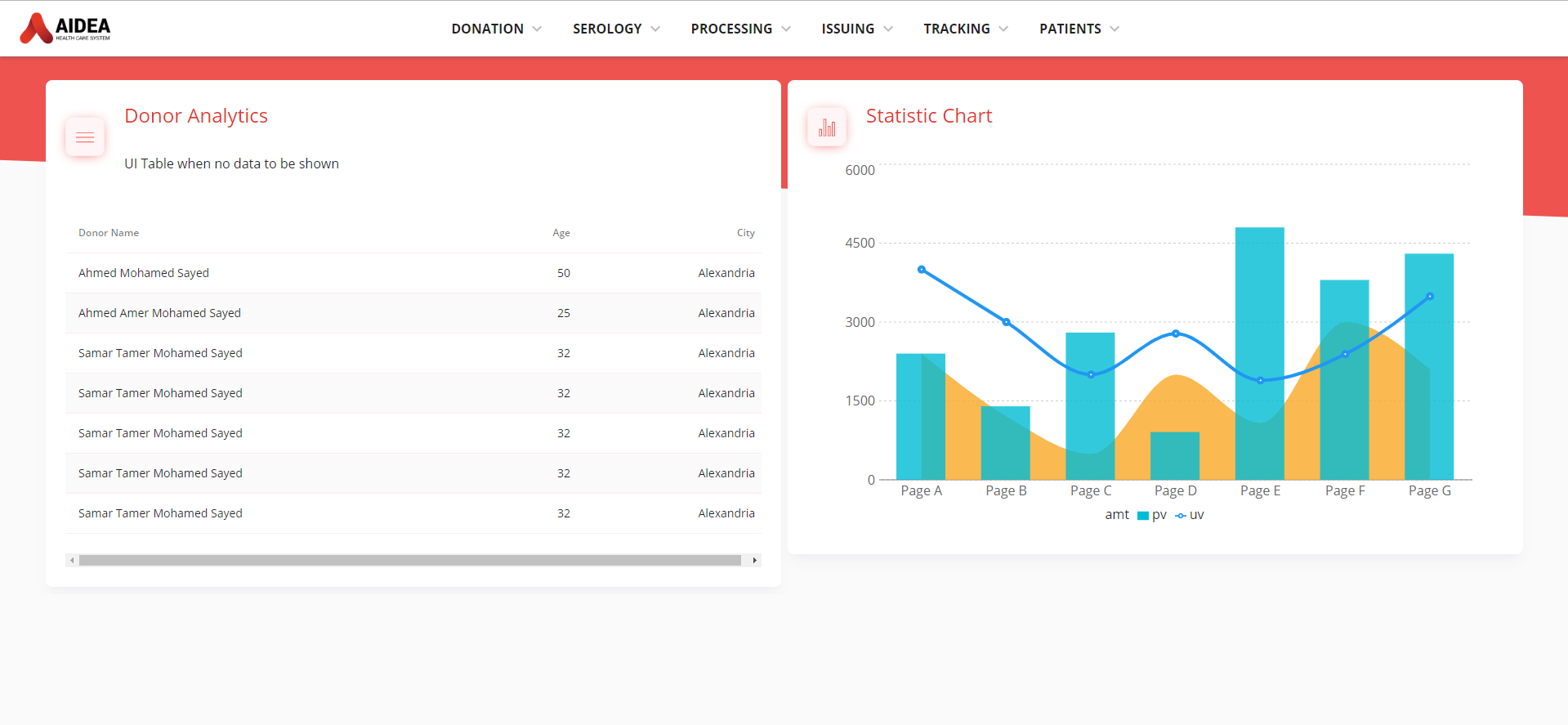 One of the top solution for managing the Blood Donation process, with high standards of quality and flexibility to work anywhere !
Manage Schedules for donation campagins
Collection donation from campaigns with applied rules on donors.
Live dashboard to display metrics about the whole process
Predict patterns to improve workflow using bioinformatics provided by dashboard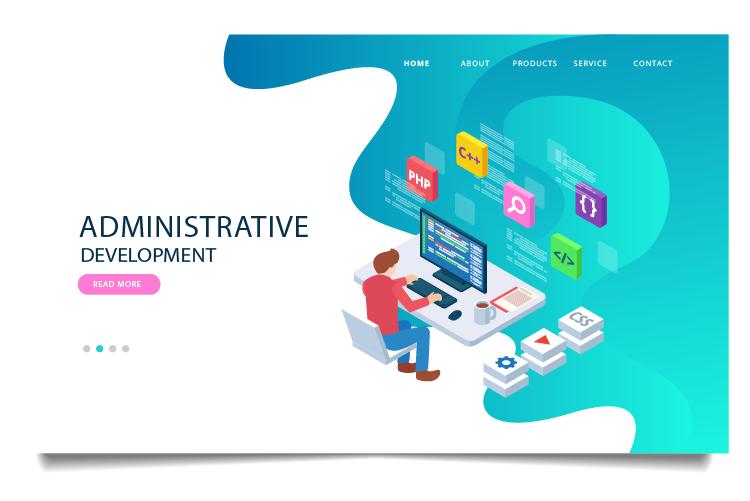 Performance improvements Throughout the organization.
This solution impact in the organization through performance improvements and the dissemination of information, ideas and networking.
Improve performance at work.
Create a pool of readily available and adequate replacements for personnel who may leave or move up in the organization.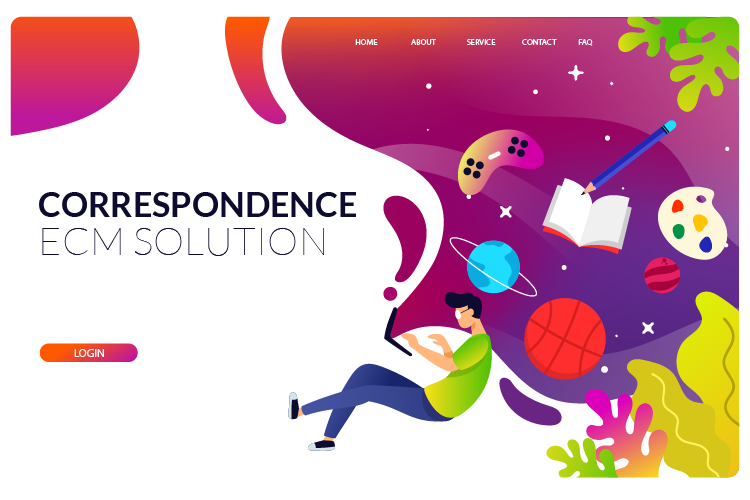 Hundreds of documents Centralized remotely

Capture hundreds or thousands of documents daily at both remote offices and centralized locations.
Manage all of the related documents together in one system.
There are multiple tools available for signing documents electronically in OnBase. Handwritten signatures and Digital signatures.
Automates repetitive tasks and rules-based decisions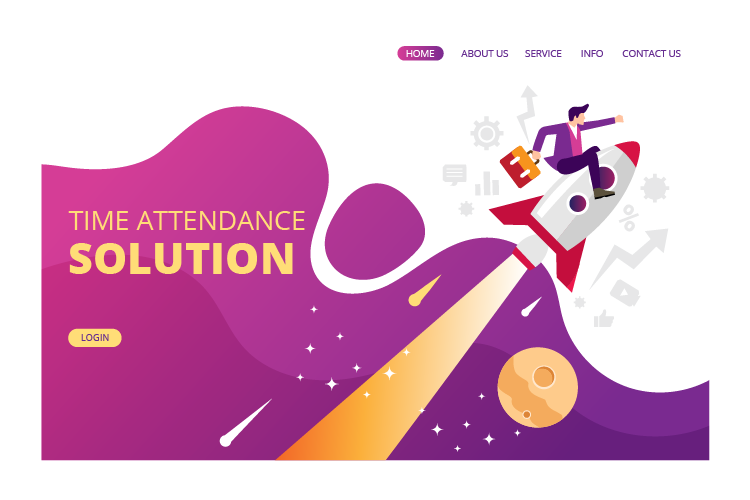 Manage employees attendance with high Productivity

Easily track and monitor employee working hours, holiday & time off.
Gain a simple overview of employee attendance & absences
Accurately manage flextime and overtime.
No more data scattered across spreadsheets.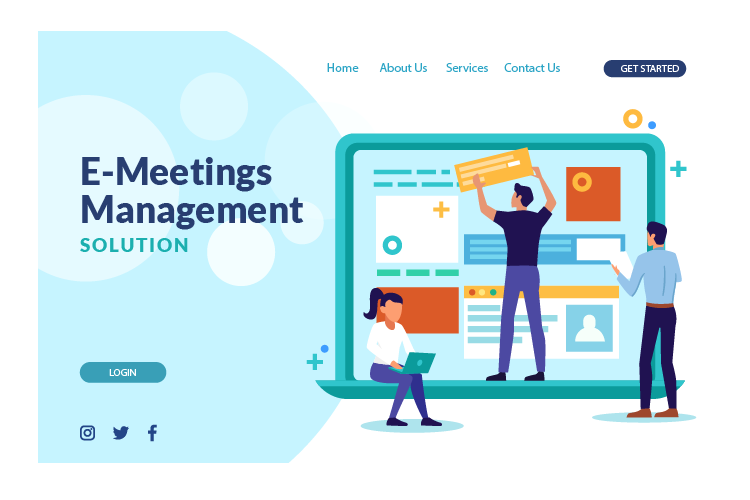 Meeting managed Electronically From Anywhere